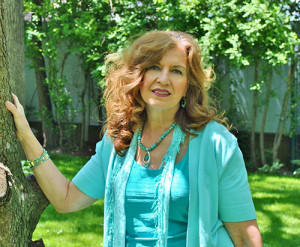 Lorraine Conlin is the Nassau County Poet Laureate (2015-2017). She is on the board for the Bards Initiative.
As Special Events Coordinator of Performance Poets Association, Lorraine hosts events and readings at Sip This in Valley Stream and also at the Bellmore Bean Cafe. She has also created programs for Veterans and for Breast Cancer awareness throughout Nassau and Suffolk.
"Tuesdays with Poetry", hosted at the Bellmore Memorial Library for "Poets in Nassau", which is now in it's 9th year. When she is not hosting, she attends workshops sponsored by the Long Island Poetry Collective (LIPC), the East End Poetry Group and the Long Island Writers' Guild (LIWG.)
Lorraine is the founder of the Long Island Poets for Darfur. She hosted awareness readings at Hofstra University and at the Conklin Barn in Huntington.
As a board member for the Long Island Poetry Collective she edited several issues of XANADU and initiated "Super Poem Sunday" at the Walt Whitman Birth Association (WWBA).
As a volunteer and editor of the National Park Service's newsletter, The Plover, she introduced poetry to the publication.
Lorraine is a U.S. Custom's Broker at JFK Airport. She grew up in South Jamaica, New York and moved to Long Island when she attended St. John's University. Her family and her career in global logistics inspire much of her work. Lorraine's short stories and poems have been published in numerous anthologies, newspapers and online publications. She says writing is her "Prozac".
Lorraine is a breast cancer survivor and "a student of life." Her first collection of poems, collage (Local Gems) will be coming out soon.